Welcome
To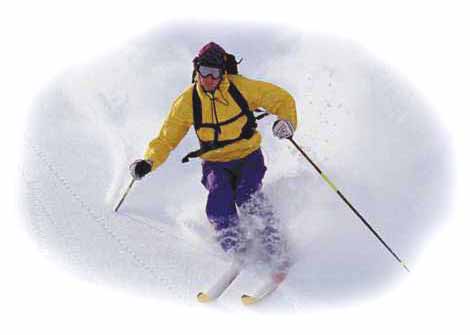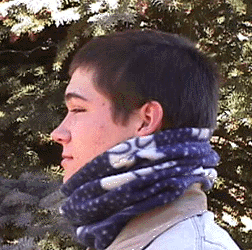 Featuring
Custom Designed, Extra Long, Neck Gaiters made of 100% fleece fabric, washable, attractive, and warm.

Skiers, skaters, i.e. all winter sports people love these! These neck gaiters keep you warm and cozy all winter long when the cold hits...you don't want to be caught without a couple of them!
Moore Fleece specialty neck gaiters are currently sold in selected sport shops in the United States. We are now making these fabulous MoFleece Gaiters available to you direct. Isn't the World Wide Web Wonderful. So easy to stay warm!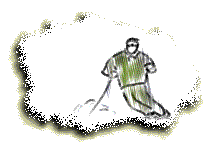 What in the world is an extra long neck gaiter and where on earth did it come from?
Those who are skiers are most likely familiar with just what a neck gaiter is. On the other hand, those who are not are probably wondering why a person would want to wrap a gaiter around one's neck!
Traditonally, a neck gaiter is a tube of fabric that is pulled over the head and left to rest around the neck as a deterrent to cold, wind, or snow. They are normally about 6 to 8 inches long and serve the purpose very well. The thing is, our phyiscal bodies are not always created equal, therefore we sometimes tend to have different needs. Out of those specail needs, ideas are created that often work, not only for the one with the need, but for everybody else as well. Remember the old " necessity is the mother of invention" wisdom? Well, such is the case with this specialty product.
My husband, a master skier instructor of about 25 years, came to me one day about 9 years ago, and asked if I could possibly design him a neck gaiter that was a bit longer than those available on the market. You see, he happens to fit the " not quite created equal" category that we were just speaking about. The fact is that he doesn't have a whole bunch of hair on the top of his head so he tends to lose more body heat than those with great gobs of the wonderful stuff. He was hoping for a bit more length in a gaiter so that he could pull it up when he really needed that extra warmth or leave it in a " normal neck gaiter position" when he did not. It was at that point that the extra long neck gaiter was born - all 15 1/2 inches of it!
The idea quickly caught on with other ski instructors. They began asking him where they could get one and orders started rolling in. After that, marketing them to sport shops near or at ski areas followed naturally and Moore Fleece came into being.
Skiers, skaters, snow boaders, hikers, those just taking a walk on a cold winter's day, or dad and mom out doing chores, have found that they really love the cozy warmth of fleece that these amply designed neck giters give. So whether your body type is created equal or not- these extra long gaiters are great equalizers!
Thanks for shopping by. I hope you will enjoy the cozy comfort from this product.
Special thanks to Robin, webmaster extraordinaire, without her this site would not be!
Sue Moore
Founder/President of Moore Fleece
Moore Fleece | Picture of the Product | Colors Available | Pricing and Ordering
Moore Fleece
moorefleece@missvalley.com
Date Last Modified: 6/8/99
This page designed and maintained by "Originals" by Robin